Probate Attorney in Stanford, Kentucky
Than Cutler, Attorney at Law is an Experienced Probate Attorney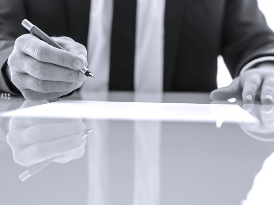 If your loved one has passed away, visit Than Cutler, Attorney at Law in Lincoln County to explain and guide you through the legal process of opening and closing their estate in court. We can help get the estate through probate in Lincoln County and the surrounding area, whether you need help with:
A small or large estate

An estate with a will or without a will

Distributing estate assets

Appointing an executor or administrator

Paying off estate debts
The Probate Law Process Doesn't Have to Be Complicated
While many people are apprehensive about going through the probate process in Stanford, Kentucky, Than Cutler, Attorney at Law will try to make the process as efficient as possible. We can assist the executor or administrator with meeting all legal requirements, including drafting and filing court documents, contacting beneficiaries, paying legal debts, and distributing assets. You can rest assured you're working with a dedicated lawyer who will make every effort to minimize stress and conflict for your family.
Call 606-365-1178 now to schedule a consultation with our probate law attorney in Stanford, KY.